Yomura Phone will come in 2018
Our primary focus is to provide the best quality Internet service on the market. We will be begin trials of our phone service in early 2018.
If you need phone service before then there are a number of great telephone providers like Vonage, Skype and RingCentral.
Yomura Phone Features
Unlimited national calls
Aggressively priced international calls
Call packages for bulk international calling
Port your existing phone number or have a new one
Direct your calls to your Yomura Phone or mobile
Call filtering to eliminate calls you don't want
Voice Mail
Caller ID
Choice of handset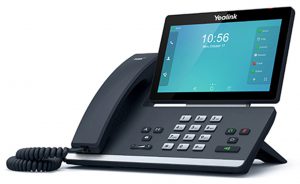 Yomura Phone offers a wide range of handsets from a regular phone jack to connect your existing handset to full feature phones.