Proposal to acquire the Click Network
In April 2018, Yomura Fiber made a proposal to The City of Tacoma to takeover the Click Network. See here for the latest news and details of the proposal
Fiber to the Home
Starting in Summer 2018, Yomura will begin bringing network to Tacoma, this will bring fibre to a number of selected buildings and also be in anticipation of acquiring the Click Network.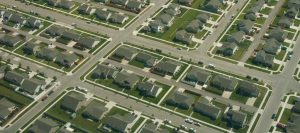 Initially 70 buildings have been shortlisted to receive Yomura Fiber. If you are located in one of these buildings and would like to learn more about
Yomura's gigabit Internet service, then complete the form at the bottom.
If you live in another building and would like us to consider it for expansion, please make contact via our Building Form.
| Submarket Name | Building Name | Building Address |
| --- | --- | --- |
| Central MF | Vue25 Apartments | 2368 S Yakima Ave |
| Central MF | E. B. Wilson Apartments | 1202 S M St |
| Central MF | Bay Terrace | 2500 G St |
| Central MF | Christine Apartments | 2503 S I St |
| Downtown Tacoma MF | Winthrop | 773 Broadway |
| Downtown Tacoma MF | Thea's Landing | 1701 Dock St |
| Downtown Tacoma MF | Harbor View Manor | 919 S Fawcett Ave |
| Downtown Tacoma MF | The Henry | 1933 Dock St |
| Downtown Tacoma MF | Washington Building | 1019 Pacific Ave |
| Downtown Tacoma MF | | 1305-1315 Fawcett Ave |
| Downtown Tacoma MF | Napoleon Downtown Tacoma Apartments | 1524 Fawcett Ave |
| Downtown Tacoma MF | UW Tacoma Court 17 Apartments | 1717 Market St |
| Downtown Tacoma MF | Villaggio Apartments | 1328 Market St |
| Downtown Tacoma MF | Market Street | 1314 Market St |
| Downtown Tacoma MF | | 1554 Market St |
| Downtown Tacoma MF | Vintage Apartments | 518 S 7th St |
| Downtown Tacoma MF | Harmon Lofts | 1944 Pacific Ave |
| Downtown Tacoma MF | Midtown Lofts | 1142 S Fawcett Ave |
| Downtown Tacoma MF | Hotel Olympus Apartments | 815 Pacific Ave |
| Downtown Tacoma MF | Colonial Apartments | 701 Commerce St |
| Downtown Tacoma MF | Emerson Apartments | 902 Fawcett Ave |
| Downtown Tacoma MF | Albers Mill Lofts | 1821 E Dock St |
| Downtown Tacoma MF | Baywatch Apartments | 702 S Fawcett Ave |
| Downtown Tacoma MF | Bostwick Building | 764-770 Broadway |
| Eastside MF | Gibson Gardens | 5001 Pacific Ave |
| North End MF | Proctor Station Apartments | 2710-2724 N Proctor St |
| North End MF | Madison25 | 3911 N 25th St |
| North End MF | Buckingham Apartments | 1001 N Yakima Ave |
| North End MF | Vista Palms | 509 N Yakima Ave |
| North End MF | Lowell Apartments | 1205 N Yakima Ave |
| North End MF | | 716 N J St |
| Ruston MF | Building 9 South | 5101 Grand Loop |
| South Tacoma MF | Vintage at Tacoma | 4023 S Lawrence St |
| South Tacoma MF | Apex Apartments | 2424 S 41st St |
| South Tacoma MF | Green Leaf Pacifica | 4275 S Pine St |
| Stadium District MF | Stadium Apartments | 102 N G St |
| Stadium District MF | The Metropolitan Apartments | 245 St Helens Ave |
| Stadium District MF | Orion | 29 St. Helens Ave |
| Stadium District MF | Park Tower | 220 Tacoma Ave S |
| Stadium District MF | The Grand on Broadway | 252 Broadway |
| Stadium District MF | Vista del Rey Apartments | 319 N Tacoma Ave |
| Stadium District MF | New Tacoma Apartments | 1709 S G St |
| Stadium District MF | | 415 E 25th St |
| Stadium District MF | Bella on Broadway | 436 Broadway |
| Stadium District MF | Chelsea Heights | 603 S J St |
| Stadium District MF | Broadmoor Apartments | 431 Broadway |
| Stadium District MF | Florence Apartments | 414-422 Tacoma Ave S |
| Stadium District MF | Landmark Court | 818 S 11th St |
| Stadium District MF | Town House Apartments | 117 Tacoma Ave N |
| Stadium District MF | Olympic | 304 Tacoma Ave S |
| Stadium District MF | Bayview Apartments | 515 N 2nd Ave |
| Stadium District MF | Wright Park House | 401 S G St |
| Stadium District MF | The St. James Apartments | 821 S Yakima |
| Stadium District MF | Pennington Apartments | 702 Martin Luther King Jr Way |
| Stadium District MF | Guadalupe Vista | 1305 S G St |
| Stadium District MF | Roosevelt Tower Apartments | 1102-1104 S Yakima Ave |
| Stadium District MF | Annobee Apartments | 319 N I St |
| Stadium District MF | Webster | 629 Saint Helens Ave |
| Stadium District MF | Hanna Heights | 415 6th Ave |
| Stadium District MF | Edgecliff Apartments | 1 N Broadway |
| Stadium District MF | Miller Apartments | 202-210 Tacoma Ave S |
| Stadium District MF | Stillwater Apartments | 245 Tacoma Ave S |
| Stadium District MF | One Saint Helens Apartments | 1 St Helens Ave |
| Stadium District MF | | 716-720 N 2nd St |
| Stadium District MF | 9th Street Flats | 815 S 9th St |
| Stadium District MF | Vista Terrace | 320 N Tacoma Ave |
| Stadium District MF | | 11 Tacoma Ave N |
| Stadium District MF | | 806 S Yakima Ave |
| University Place MF | The Alicia Apartments | 3318 Bridgeport Way W |
| West End MF | Century Apartments | 5105 Grand Loop |