Get Gigabit Internet at Atlantic Station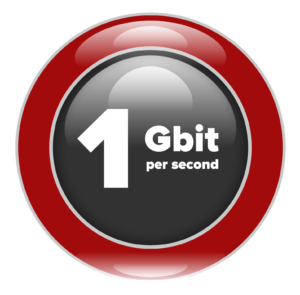 As one of the few buildings in your area that still doesn't have fiber Internet, you must be feeling left out. Yomura Fiber is actively deploying services to buildings around Atlantic Station and now it's your turn. We want to bring Atlanta's fastest broadband service to your building.
To get this started, we need your help. We need you to register for service so we can plan which floors to run fiber to within the building. Bonus when you pre-register; we'll waive the install charge – saving you $195.
How is Yomura's service different from other providers?
We are completely Net Neutral
We don't lock our customers into long-term contracts. Our services are month-to-month. We want you stay because you love our service, not because you're forced to.
We don't nickel and dime our customers. Our pricing is clear and there are no hidden fees or sudden price hikes. Our prices are locked in for the full duration of your service.
And above all – speed – Yomura Fiber is consistently fast.
Our unmetered gigabit service costs $99/month. Remember when you pre-register we'll waive the install charge. Our engineer will come to your unit and install the fiber optic cable and get you connected and online. We want to bring Yomura Fiber to Atlantic Station so you enjoy the fastest Internet service in Atlanta.
We're actively connecting buildings around Atlantic Station and we want to give you the chance to upgrade your building to real gigabit fiber Internet.
We know your building is stuck with one provider today – Comcast. We'll bring true competition to your building. Exclusive agreements with ISPs only lead to complacency and high prices. Like any industry, when you create a competitive environment between suppliers, they aim higher. Unlike most ISPs, Yomura Fiber will bring network into your building and install services to every floor at no cost to the building.
Yomura Fiber is the only Internet provider in the area to offer an all fiber service all the way to your condo.
It's time to shift from the slow lane to the all-fiber fast lane.
How does Yomura Fiber compare to Comcast?
We're cheaper – save $792 first year, $732 second year, $1091 third year
We're straight-forward – no renewal pricing shenanigans, our pricing is consistent
We're faster – Full gigabit upload and full gigabit download
We're unmetered – No limits and no unexpected penalties
We're Net Neutral – Your data is safe with us – see our Net Neutrality Policy
We're open – month-to-month agreements with no early termination fees
We're 100% Fiber – No more antiquated copper cables
Cost Comparison
Yomura gives a low pricing every month of every year. There are no sudden price rises or limited promotions. We're cheaper that Comcast every single year.
Comcast's service is based on their up-to 1 Gigabit download and up-to 35Mbps upload. Yomura Fiber is 1 Gigabit download and 1 Gigabit upload.
| | | | |
| --- | --- | --- | --- |
| Year 1 | Monthly | Install | Total |
| Comcast Gigabit (1TB/month) |  $  110.00 |  $  60.00 |  $  1,380.00 |
| Comcast Gigabit (Unmetered) |  $  160.00 |  $  60.00 |  $  1,980.00 |
| Yomura Gigabit (Unmetered) |  $  99.00 |  $  0.00 |  $  1,188.00 |
| | | |
| --- | --- | --- |
| Year 2 | Monthly | Total |
| Comcast Gigabit (1TB/month) |  $  110.00 |  $  1,320.00 |
| Comcast Gigabit (Unmetered) |  $  160.00 |  $  1,920.00 |
| Yomura Gigabit (Unmetered) |  $  99.00 |  $  1,188.00 |
| | | |
| --- | --- | --- |
| Year 3 | Monthly | Total |
| Comcast Gigabit (1TB/month) |  $  139.95 |  $  1,679.40 |
| Comcast Gigabit (Unmetered) |  $  189.95 |  $  2279.40 |
| Yomura Gigabit (Unmetered) |  $  99.00 |  $  1,188.00 |
Comcast offer a 24 month promotion to drop the price to $110/month for 1TB or $160/month for unmetered. After 24 months, the price rises by $29.95/month. Yomura's pricing is fixed, no sudden rate increases or need to renegotiate pricing.
What do our customers say?
These are quotes from customers in Atlanta about the same team that will bring fiber Internet to your building:
Thank you! The man who came very nice and professional. Kudos yomurafiber. I really wanted a choice.
I will certainly speak positively for Yomura!  I absolutely love the service.
'The guys finished up at my apartment this afternoon. Everything went well. The guys were super professional and friendly. I'm enjoying the blazing speeds.'
'They were amazing! Professional and efficient. Thank you!'
'Your engineer came by yesterday morning and got everything up and running. I was very impressed by his professionalism and am also thrilled with the speed of the fiber connection.'
What are the next steps?
First, pre-register for service – there is no cost and no obligation. We want a show of hands so we can plan uptake and how best to deploy our services in your building.
We are planning for our services to be live in your building by end of October. Once we begin the installation in your building, you'll see our engineers working there and they will start making appointments with you to get fiber installed into your unit.
Questions?
Call us 1-844-50-FIBER (34237) or email us hello@yomurafiber.
Pre-register Here