Exclusive Provider Agreements – the 21st Century Scam for tenants
Why are Exclusive Provider Agreements bad?
Despite the FCC making exclusive provider agreements illegal in 2008, many buildings continue this illegal practice.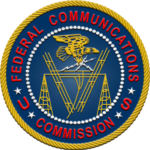 It would be one thing if these exclusive providers were providing a modern service; but locking buildings down whilst providing a service that was laughable in the 1990's is just insulting.
Exclusivity is plain simple bad business – the building owner often picks up a percentage of your monthly invoice as payment to keep out the competition but the tenant suffers.
When the carrier or ISP is kept on their toes, they invest into their infrastructure and treat the customers with the courtesy they deserve. Allowing a provider to obtain exclusive access to a multi-tenant building in many cases dooms those tenants to yesteryears technology and provider than can just abuse its customers because they have no-where else to go.
Some buildings take a different tactic by leveraging ridiculous fees to providers to enter their building. This is done to make it exorbitantly expensive for other providers to enter the building and so will fail to be approved by the provider.
There is no reason for your building owner or management company to charge for provider. They are there to serve its tenants, picking up commission payments to stifle competition is directly working against the tenants interests.
What can be done?
If you are in a building that prevents you from choosing the providers that come to your building then you can start by telling your building owner/landlord that you want choice. You can also involved your residents association and also file complaints with the FCC and FTC:
FCC Complaints Office https://consumercomplaints.fcc.gov/hc/en-us
FTC Complaints Office https://www.ftccomplaintassistant.gov/
You can refer to this copy of the FCC's ruling on exclusive provider agreements FCC Exclusive Telecom Contracts Ban
What is Yomura Fiber doing about this?
In the buildings we bring service, we don't request exclusivity, you're the customer – we want you to choose. We'll keep your service fast and optimal whilst our customer service team will treat you with dignity and courtesy.
Yomura Fiber works on month-to-month contracts, if you're not happy with our service you are free to cancel without being stung for a termination fee.
We view exclusive contracts as destructive to providers and customers. We'll do our best to provide you with the best service on the market but there are going to be times when we are not the best fit for you. If you were forced to buy service from us and we could not satisfy your needs then that wouldn't benefit you or us. By giving you choice, you have the right to move to a provider that meets your needs.
How can I get real broadband?
First if you are within a Yomura Fiber area, register your community with us – we'll reach out to your building owner to see if we can help.
Second talk to your building owner/landlord try to get them see reason. Some will just see the paltry commission cheque they'll get from you buying services from their exclusive provider and decide the few dollars from them is worth more than your satisfaction.
Third talk to your residents association and garner support to get this exclusive agreement recinded.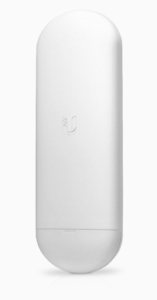 Fourth file complaints with the FCC and FTC.
If all else fails
If all else fails and you're within a Yomura Fiber area then there are chances we can reach you by radio. We have a small window mounted receiver that just attaches to the inside of your window and will provide high-speed access (100-500Mbps).