We want to bring our gigabit fiber Internet to your building
Yomura Fiber is deploying its all-fiber gigabit Internet to many buildings in Atlantic Station.
Sadly 17West is not currently one of them. Despite our best efforts since early 2018, 17West management will not agree to let us into the building.
We want to bring choice to your building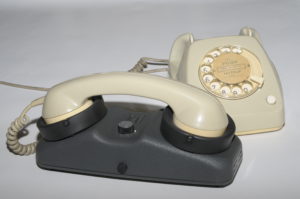 The only broadband Internet provider in your building is Comcast and for when you're nostalgic for the 1990's you have the option of AT&T dialup Internet.
Why is this bad? It comes down to choice, consumers have the right to choose what they buy. For some Comcast will meet their needs, for others they need faster services or lower cost services that companies like Yomura Fiber can provide. But irrespective, you have the right to choose your suppliers whether that be Yomura Fiber, Comcast or even AT&T.
Choice breeds competitiveness
When consumers have choice, it forces the suppliers to compete both in service and price. Lack competition only results in one thing, consumers pay more.
Just like when long distance calling was monopolised by AT&T prices was crazily high. When the Bells were broken up in the 1980's, companies like Sprint and MCI were able to drive down prices dramatically. These days we don't even think about long distance calling, for most of us it's included in our phone packages.
Yomura brings competition in every market it operates, we're accustomed to winning our customers through good service, good pricing and good network. We don't rely on monopolies for customers.
Let's put this into context, Yomura Fiber has built or is building into almost every building in Atlantic Station. We're building across the road right now at Element Condos. Their management and HOA Board understands that their residents have the right to choose their providers and that is why they have Comcast, AT&T and now Yomura Fiber.
So whilst your neighbors at Element Condos can enjoy $49/month for 100Mbps service which is price-locked, you're stuck with whatever this week's price happens to be. If you don't like it, suck it up – it's your only option.
Our proposition to 17West
We don't charge to bring network into a building, all the construction costs are paid by us, we're not asking for a dime.
Our proposal is simple, we'll bring our network to your building for $0 – Gratis – No charges. The building pays nothing, in fact they save money because we delivery free access for their offices as well as free community WiFi for the common areas. We will offer our services to all residents and you would have the choice of unmetered 100Mbps for $49/month, 1Gbps for $99/month. These prices are fully inclusive, they include all taxes and 'regulatory fees'. There is no hidden addons and no sudden price escalations.
Our proposition to you
We've added Atlantic Station to our Atlanta transport network, we have nearly 1 terabit of capacity running through your estate. We're the single best connected provider in Atlantic Station.
For us to leave a large property like 17West stuck with a single provider is ludicrous. We must bring about change.
We want you to help us bring our network into your building and in return we'll provide every resident with Internet access for free – No catch!
Free Internet for all
We need you to contact your leasing manager, the building manager and the building owner and help us get this agreement in place.
If we can get an access agreement signed before the end of June 2019, we'll activate our Universal Access plan. This provides 5Mbps Internet (unmetered) for $0/month with a one-time $99/install to cover cabling and labor to your unit. This plan can be upgraded to 100Mbps (unmetered) for $49/month or 1Gbps (unmetered) for $99/month.
According to Netflix, 5Mbps is enough to watch their shows in HD:
5.0 Megabits per second – Recommended for HD quality
https://help.netflix.com/en/node/306
5Mbps is also enough to do web browsing, sending and receiving emails, Facebook and even Skype.
Act fast – double Internet for all
If we get a signed access agreement before the end of March 2019, then we'll double the free Internet service to 10Mbps with the same $99/install to cover cabling and labor to your unit.
How is Yomura's service different from other providers?
We are completely Net Neutral
We don't lock our customers into long-term contracts. Our services are month-to-month. We want you to stay because you love our service, not because you're forced to.
We don't nickel and dime our customers. Our pricing is clear and there are no hidden fees or sudden price hikes. Our prices are locked in for the full duration of your service.
And above all – speed – Yomura Fiber is consistently fast.
Our unmetered gigabit service costs $99/month (fully inclusive). Remember if you order today, you'll save $195 on the install cost. Our engineer will come to your unit and install the fiber optic cable and get you connected and online. We're bringing fastest residential Internet service in Atlanta to Element Condos.
Yomura Fiber is the only Internet provider in the area to offer an all fiber service all the way to your condo.
It's time to shift from the slow lane to the all-fiber fast lane.
How does Yomura Fiber compare to Comcast?
We're cheaper – save $792 first year, $732 second year, $1091 third year
We're straight-forward – no renewal pricing shenanigans. Our pricing is consistent
We're faster – Full gigabit upload and full gigabit download
We're unmetered – No limits and no unexpected penalties
We're Net Neutral – Your data is safe with us – see our Net Neutrality Policy
We're open – month-to-month agreements with no early termination fees
We're 100% Fiber – No more antiquated copper cables
Cost Comparison
Yomura gives a low pricing every month of every year. There are no sudden price rises or limited promotions. We're cheaper than Comcast every single year.
Comcast's service is based on their up-to 1 Gigabit download and up-to 35Mbps upload. Yomura Fiber is 1 Gigabit download and 1 Gigabit upload.
| | | | |
| --- | --- | --- | --- |
| Year 1 | Monthly | Install | Total |
| Comcast Gigabit (1TB/month) |  $  110.00 |  $  60.00 |  $  1,380.00 |
| Comcast Gigabit (Unmetered) |  $  160.00 |  $  60.00 |  $  1,980.00 |
| Yomura Gigabit (Unmetered) |  $  99.00 |  $  0.00 |  $  1,188.00 |
| | | | |
| --- | --- | --- | --- |
| Year 2 | Monthly | Install | Total |
| Comcast Gigabit (1TB/month) |  $  110.00 | |  $  1,320.00 |
| Comcast Gigabit (Unmetered) |  $  160.00 | |  $  1,920.00 |
| Yomura Gigabit (Unmetered) |  $  99.00 | |  $  1,188.00 |
| | | | |
| --- | --- | --- | --- |
| Year 3 | Monthly | Install | Total |
| Comcast Gigabit (1TB/month) |  $  139.95 | |  $  1,679.40 |
| Comcast Gigabit (Unmetered) |  $  189.95 | |  $  2279.40 |
| Yomura Gigabit (Unmetered) |  $  99.00 | |  $  1,188.00 |
Comcast offers a 24 month promotion to drop the price to $110/month for 1TB or $160/month for unmetered. After 24 months, the price rises by $29.95/month. Comcast's prices exclude their variety of fees, taxes and recovery charges. Yomura's pricing is fixed, no sudden rate increases or need to renegotiate pricing.

Since this was written, Comcast has announced price increases for contract and non-contract customers effective 1st January 2019: Comcast Atlanta 2019
What do our customers say?
These are quotes from customers in Atlanta about the same team that will bring fiber Internet to your building:
Thank you! The man who came very nice and professional. Kudos yomurafiber. I really wanted a choice.
I will certainly speak positively for Yomura!  I absolutely love the service.
'The guys finished up at my apartment this afternoon. Everything went well. The guys were super professional and friendly. I'm enjoying the blazing speeds.'
'They were amazing! Professional and efficient. Thank you!'
'Your engineer came by yesterday morning and got everything up and running. I was very impressed by his professionalism and am also thrilled with the speed of the fiber connection.'
What are the next steps?
Pre-order your Internet service below as soon as our fiber is ready, we'll contact you to get you hooked up.
Questions?
Call us 1-844-50-FIBER (34237) or email us hello@yomurafiber.
Be the first connected