Bringing instant high-speed Internet to Atlanta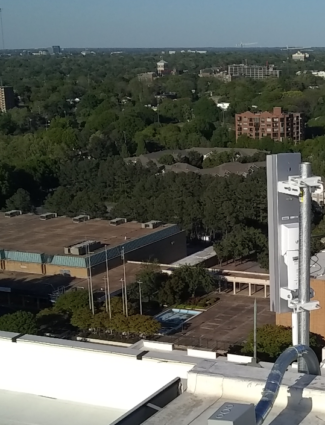 We've been rolling out our broadband across Atlanta for some months and as fast as we roll out one building another dozen request service.
Many of these buildings have been waiting for companies like Google Fiber to materialise with their long overdue service. Where we have network, we've been able to get those buildings online in less than 30 days. For buildings that are not as well located on our network it requires some additional work to bring network.
This is where Yomura Air comes into play. Our Air product is a wireless service which is fed from our fibre connected buildings to deliver 100Mbps to 1Gbps to a small receiver placed at the customer's premises.
These receivers enable us to bring same-day and in some cases self-install Internet access to you. Most Air customers opt for our symmetric 100Mbps broadband which costs $49/month.
Our services are unmetered, there are no usage penalties or charges – you get unfiltered, unmetered Internet access.
Contact us and we'll confirm whether we have coverage in your area.
You can be online same day – how many broadband providers can say that!